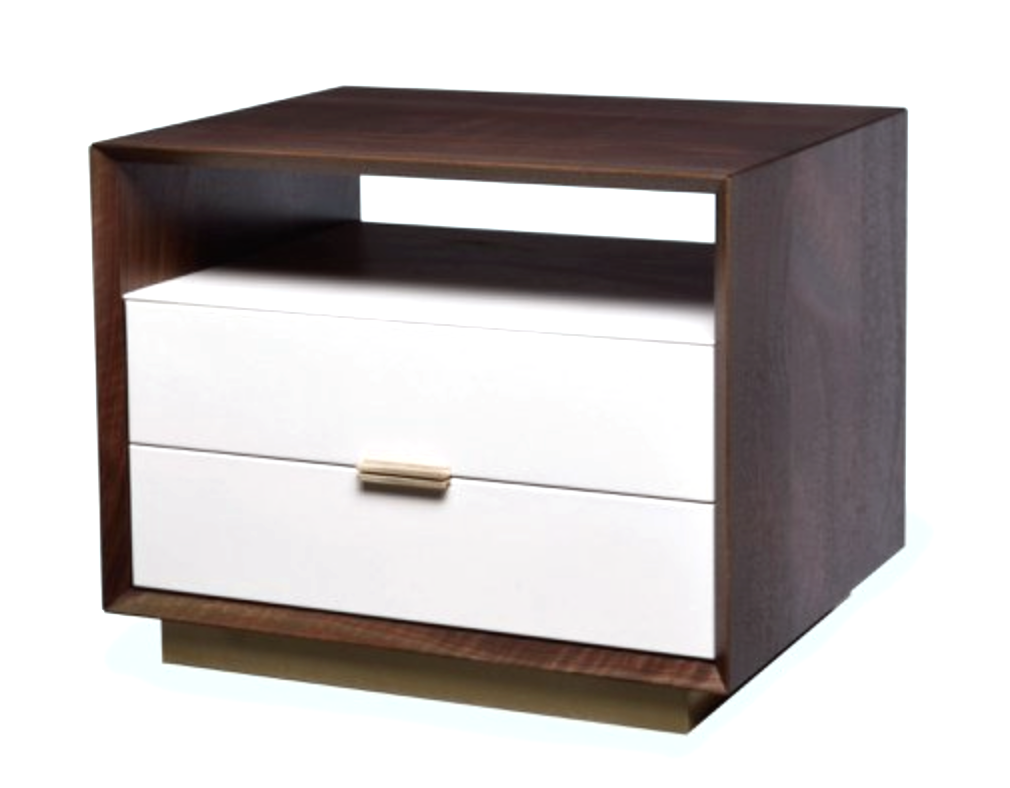 Natural Walnut and Leather Nightstand
Fully customizable nightstand. The following specifications are shown here:
Size: 30"W x 20"D x 24"H
Material: Solid Walnut
Finish: Stained Exterior with Painted White Drawer Faces
Drawers: Painted White, Soft-Close 
Hardware: Brass Pull 
Base: Brass Plinth
Lead Time: 8-10 Weeks 
Please contact our showroom for more information on custom pieces.
Material options include: solid walnut, solid maple, solid oak.
Finish options include: oxidized (gray), whitewashed (white), bleached (white), natural, darkened, or blackened
Drawer options include: linen-covered fronts, leather-covered fronts, natural fronts, charging outlets in drawers 
Hardware options include: Blackened steel hardware, stainless steel hardware, hidden finger pulls.
Base options include: plinth, adjustable height, X brace